What Is VoIP Route? VoIP CLI Or Non-CLI Route?
by Traverse Telecom Posted on Fri 13th Sep 2019
---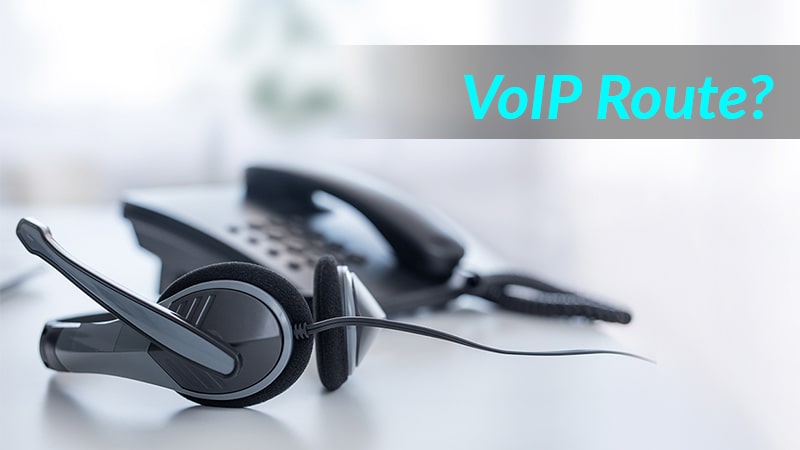 ---
VoIP routes are very similar to telecom routes but the VoIP routes can only be used by VoIP communication systems.
Before you understand what is VoIP route you need to understand what VoIP is! VoIP or Voice over internet protocol is the transmission of voice and multimedia data over the internet.
Using VoIP you can make calls using your internet connection rather than using your old fashioned. expensive telephone lines.
Landline phones use physical telephone lines to carry the data but in VoIP, the voice signals convert to data packets that are transmitted over the Internet. Data packets travel from the caller to receiver over the Internet route that is commonly known as the VoIP route.
VoIP routes can be of different types, like Direct routes, CLI route, Non-CLI route, TDM, and PRI, but in this article, we will be discussing the CLI route and Non-CLI route only.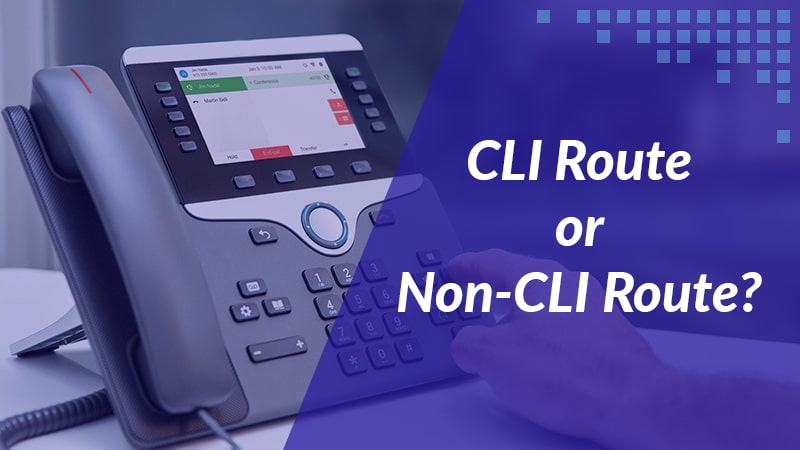 What Is VoIP CLI Route?
VoIP CLI stands for Caller Line Identification, In a VoIP CLI route the call goes through a chain of carriers and when the call is received by the recipient the caller ID of the person calling is displayed so that the recipient can know who is calling.
VoIP CLI routes have many benefits and are one of the most used VoIP routes. CLI route shows the caller ID when calling and because of this the recipient can identify the nature of the call and decide whether to receive or not.
CLI lets people identify the caller and if the recipient chooses to they can call back as well on that caller ID which is not possible with Non-CLI route VoIP calls.
What Is VoIP Non-CLI Route?
The VoIP Non-CLI route is just the opposite of VoIP CLI route as you would expect, the recipient will not see any caller ID as it will be not visible at all.
The VoIP Non-CLI route is often considered a grey route and most of the time GSM gateways terminate this type of call.
Some countries don't even support Non-CLI routes, they are considered illegal. Thus Non-CLI routers are not used or sold very frequently, but it has its uses too and can be of great value when you want your caller ID hidden or private and you can buy a non-cli VoIP route easily at very low cost.
Which VoIP Route Is Better In Terms Of Quality?
The quality of VoIP totally depends on the VoIP route being used and a successful VoIP provider needs a good quality VoIP route in order to satisfy all their clients.
When it comes to quality the premium VoIP routes have the best quality but other than that CLI routes are used as standard because they provide Internation grade quality and there is no breaking or jitter in voice call.
The Non-CLI routes have the lowest quality and are thus not very widely used. Non-CLI routes most of the time face voice breaking, distortions and many more disturbances in voice transmission.
Also Read:- How To Buy Toll-Free Number In Canada
Which Is The Best VoIP Route Service Provider In Market?
Before checking which is the best VoIP route provider we need to see the types of VoIP route provider and they are basically of two types, VoIP route can be used for personal as well as business purposes.
1)Retail
2)Wholesale
As the name suggests retail VoIP providers deal in retail numbers of VoIP routes sold, the number of routes sold are always in single figure and can be used for personal or business affairs.
Wholesale VoIP route providers deal in bulk volume of VoIP routes and a2z routes are widely used to connect one user to another.
Also Read:- How To Buy USA Toll-Free Number
Why Traverse Telecom Is The Best Wholesale VoIP Route Provider For You!
Traverse Telecom has been in the telecom industry for over 10 years and provides retail as well as wholesale VoIP routes and recently we were nominated one of the best USA wholesale VoIP providers as well.
We offer VoIP plans at very affordable and competitive rates but unlike some providers, we don't compromise with quality. We guarantee the best quality in the market and you can buy VoIP Cli route and non-cli VoIP route from our website.
How To Buy VoIP Route From Traverse Telecom?
We provide all kinds of VoIP routes on our website and you can easily buy any VoIP route from us. To buy a VoIP route you need to first decide which VoIP route you are looking for and what will be your purpose for using those VoIP routes.
For automated calling you can buy CC routes, for manual you can go for our standard or premium routes. All the VoIP routes are mentioned on our VoIP page but you need to get in contact with our sales team to buy a VoIP route from our website.
Our sales team will help you in the buying as well as the configuration process and most of the time activation takes less than 30 minutes.
We provide 24×7 support on our website in the form of live chat and you will be assigned a dedicated account manager to help with your account configuration and activation process and if you ever face any problem you can connect with us using our toll-free numbers or email provided on our website. You can also mail us at connect@traversetelecom.com.
FAQ
Q- What Is VoIP ?
Ans- VoIP routes are routes through which the packet data travels to reach the recipient over the internet.
Q- What Is The Full Form Of CLI Route?
Ans- CLI stands for caller line identification and is responsible for showing your caller id to the recipient when you call someone.
Q- Which One Is Better? CLI Or Non-CLI Route?
Ans- It depends on the requirements but generally CLI is better and is most used globally and the voice quality is far better than CLI than Non-CLI route.
Q- Where Can We Buy Wholesale VoIP Route?
Ans- You can easily buy Wholesale VoIP route at Traverse Telecom and we offer VoIP routes at very affordable routes and we also offer 24×7 support for all our services.