4 Best VoIP Calling Apps For Travelers Around The World
by Traverse Telecom Posted on Tue 5th Nov 2019
---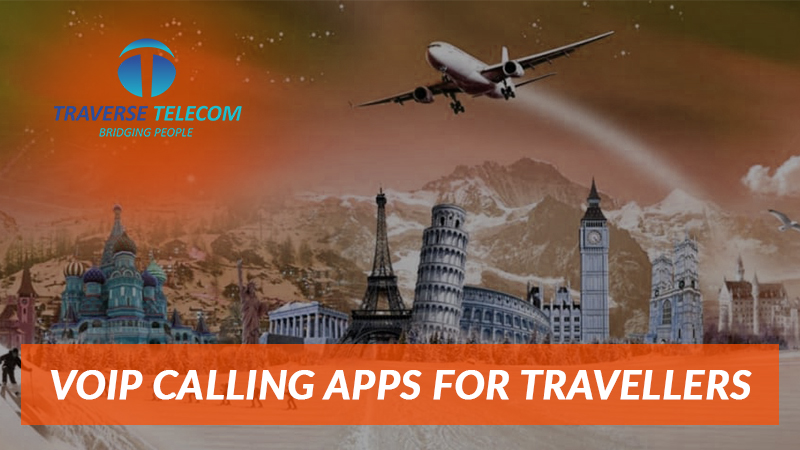 ---
The Human race has come a long way in the last few decades and all our technology advancements show that. Who would have thought we would be able to communicate with people living miles away from us, and now we have reached an age where everyone is accessible 24×7.
From using medieval communication methods to having telephone lines and landline phones,we have come a long way and we now have super compact mobile phones that are wireless, which means you can even carry them in your pockets!
We all thought the invention of mobile phones was the greatest thing to happen in the telecommunication world, but we never thought one day we will be able to communicate over the Internet.
Yes, you heard it right! Now all the communication can be done over the Internet without paying a single penny for monthly tariffs or recharge bills, all you need is a stable Internet connection.
If you are someone who loves traveling a lot you should consider switching to VoIP apps to make your daily calls and most of the apps listed here even support international video calling.
Now, you don't need to buy a new sim card wherever you go and then recharge it with a costly per day or per week plan. Now you can just simply install one of these VoIP apps and stay in contact with your loved ones with the magic of the Internet.
Now, you might be wondering how you can make calls online, right? You don't need to get any extra hardware in order to make calls online, all you need is a stable internet connection and an Android or iOS smartphone.
Now international calls can be done over the Internet using smartphone apps at no extra cost, and the apps are free to install and use as well.
Today we will be seeing 5 best VoIP calling apps for people who like to travel and make long-distance calls online. We have made this list after personally using all the apps and if you wish to download any of them, we will be including app store or play store links as well.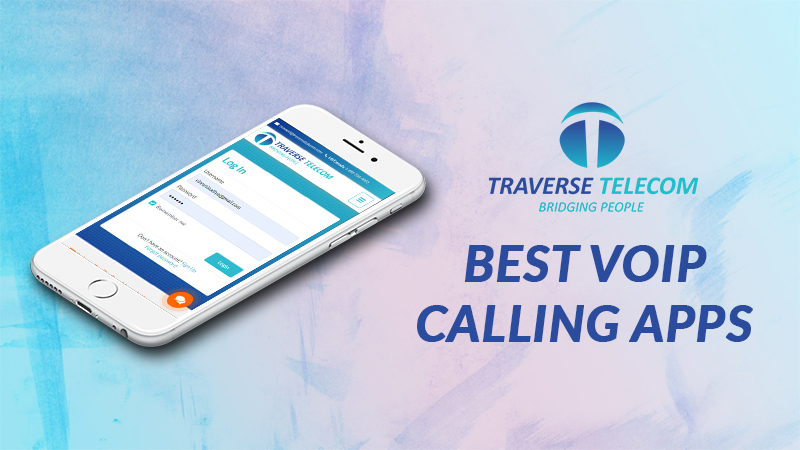 5 Best VoIP Calling Apps To Make Long-Distance Calls Online
1)Skype
Skype is everyone's favorite when it comes to VoIP calls apps and you would be surprised to know that it's completely free to use and free to download. You can make long-distance skype to skype calls online at no extra cost, if you wish to make calls to mobile numbers or landline phones you can opt for one of their international calling packages.
Skype was originally meant for desktop and was developed as a desktop client to make calls online but now they have released Skype Android and iOS apps as well.
You can visit the play store or apple app store and download Skype for your smartphone today and the configuration process takes less than 30 seconds and you can start calling as soon as you finish the configuration and verification process.
WhatsApp is the name that everyone is familiar with, WhatsApp is one of the most-used apps with over 1 billion downloads on Android play store alone.
Facebook acquired WhatsApp for a whopping $21 billion and that says something about the app. WhatsApp is one of the best messaging apps online and recently they have added online voice-calling as well as video-calling features to enhance the overall user experience.
WhatsApp can now be used to make voice calls and video calls online and is totally free to use. If you have a friend or relative living miles away, you can ask them to download WhatsApp to continue your long-distance conversations over the Internet. The only limitation WhatsApp has is that you cannot call a mobile or landline phone number.
3) Viber
Viber is next in our list of 5 best VoIP calling apps, I am sure you must have already heard about Viber by now but if you haven't then you are missing out!
Viber is totally free to use and has more than 1 billion worldwide users. Viber is very similar to WhatsApp and you can use Viber to send text messages, create groups, share media and make free international calls.
Using Viber you can make audio and video calls online and all you need is a stable data connection or wifi connection. Viber is free to download on Google play store as well as the Apple app store.
4) Traverse Phone
Traverse Phone is another example of one of the best VoIP calling apps you can use to make long-distance calls online. Traverse phone is a product of Traverse Telecom and we offer 24×7 customer support on our website.
You can contact our customer support team to know more about Traverse phone and to use our app all you need to do is download the application, register for an account, choose a plan and you are good to go.
So these were our top picks for the 5 best VoIP calling apps and I recommend you try all of them and choose the one that best suits your needs.
Feel free to contact us if you think we missed something and we will try our best to reply as soon as possible, till then do check out our guide on how to call India from the USA.