5 Best USA/Canada VoIP Service Providers In The World
by Traverse Telecom Posted on Fri 17th Jan 2020
---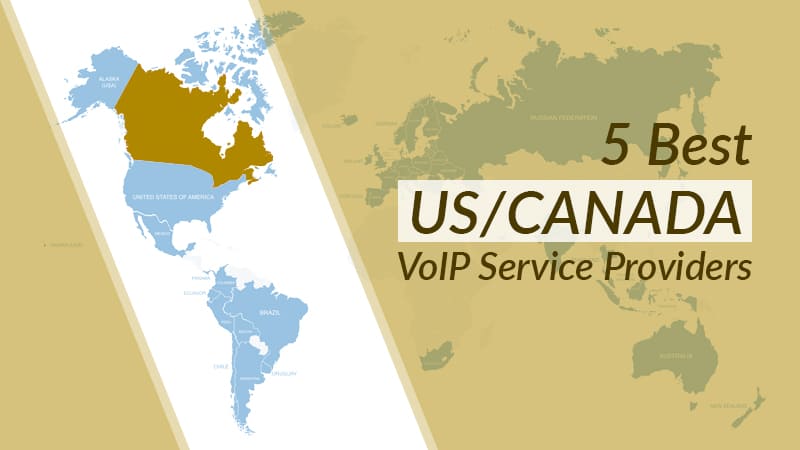 ---
Gone are the days of using traditional phone systems to make long-distance business calls. Businesses are now switching to VoIP technology to take all their business calling operations online, to enjoy a more secure, clear and affordable long-distance calling.
VoIP enables users to start calling online while retaining the same benefits of calling from a normal phone line. Online calling is easy, advanced, more secure and affordable.
With VoIP, you don't get charged according to international calling rates, now you can make all your international calls at local rates. Let's say your business is in Australia or New Zealand and you are targeting customers from the US and Canada and you want to stay in touch with your customers without getting charged hefty phone bills.
So what do you do in this? Well, the simple answer is to switch to VoIP technology. You can buy the USA VoIP plan or Canada VoIP plan to activate local US/Canada calling on your phone number.
VoIP seems like a complex name or technology but it's just the opposite. VoIP is very easy to use and even easier to configure. When you register with a US/Canada VoIP service provider, you don't need to do anything by yourself. The provider will configure and activate the number and all you need to do is pay. It's that easy!
There are thousands of VoIP service providers in the world that provide US/ Canada VoIP services and sometimes it makes it difficult to find the right service provider that works well with you.
Finding the right VoIP service provider for your business is not an easy task and that is why we have written an article on how to choose the best VoIP service provider. Now that you know what qualities you should look for in a VoIP provider, we have made a list of 5 best US/Canada VoIP service providers to highlight the best VoIP providers in the industry.
Top 5 US/Canada VoIP Service Providers In The World
1)Traverse Telecom
Yes, we have listed ourselves at the #1st position for best US/Canada VoIP service providers and there's a reason behind it. Traverse Telecom is considered one of the best Canada and US VoIP service providers by thousands of customers around the world who have used our services in the past.
We provide VoIP plans of over 100+ countries and have never failed to satisfy any customer in the past. Our customers love us for our 24×7 customer support, affordable pricing plans, and zero downtime.
Our Canada and USA VoIP plans start as low as $24.99 and depending upon the route and user plan you choose, the price can go higher. For an additional amount of $10 per month, you can activate unlimited call recording on your account.
With every VoIP plan of ours, we provide 15+ additional features like Fax to email, HD voice, IVR, auto-attendant, and more that help enhance your calling experience and make sure that you and your customers get the best calling experience possible.
2) Ringcentral

Ringcentral is one of the best small business VoIP providers in the world and since 1999 they have served thousands of customers worldwide and made a name for themself in the VoIP industry.
Ringcentral is a well know known name in the telecommunication industry and they are known for their reliability, unparalleled functionality and value in one solution that is easy to manage and set up.
Ringcentral VoIP plans start as low as $19.99 per month and you can choose among four of their plans. They offer single-user as well as multi-user plans and they are hands down one of the best US/Canada VoIP service providers in the world.
3) Nextiva

Nextiva is a name everyone in the telecommunication industry is familiar with. They market themselves as the best inexpensive VoIP provider and considering their VoIP plans, they do seem to be inexpensive.
Their basic VoIP plan starts at $20 per month per user and if you have high demands then you can opt for their Enterprise business phone service that costs $30 per month per customer. Nextiva is known for its excellent customer support and affordable pricing and that is why they are considered one of the best VoIP providers in the world.
4) Grasshopper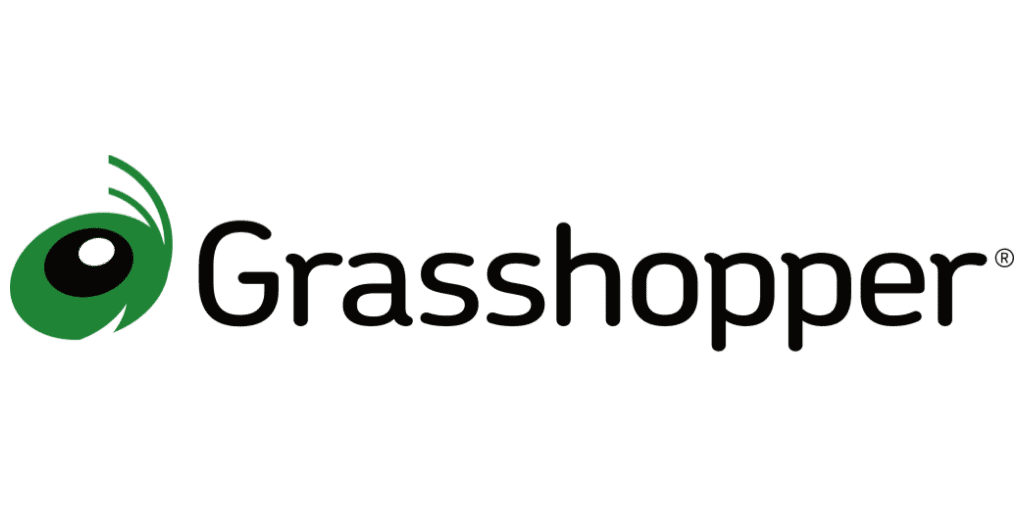 Grasshopper caters especially to small businesses and because of their affordable and competitive pricing and easy to use UI, they are one of the most recommended VoIP providers in the world.
With Grasshopper, you can access all the VoIP services from your mobile phone. To make a phone call with Grasshopper, all you need is their app, a VoIP plan and you are good to go.
Grasshopper Solo VoIP plan starts at $20 per month and you get one number and three extensions. Grasshopper provides features like call forwarding, voicemail transcription, custom greetings, and text voice that helps enhance your calling experience.
5) CallHippo

CallHippo is one of the best Canada/US VoIP service providers in the world and can found in our list of best Australia toll free number providers as well.
Callhippo provides VoIP plans of over 50+ countries and with Microsoft and Paytm as their clients, they dominate the VoIP industry with their excellent and affordable pricing and 24×7 dedicated customer support.
So these were our pics of best US and Canada VoIP service providers. We will be coming with more articles on VoIP soon, so stay tuned and don't forget to follow us on all our socials.
Read More: How To Call Saudi Arabia From India Easily