What Is IVR? Benefits Of Using IVR At Your Business
by Traverse Telecom Posted on Fri 7th Feb 2020
---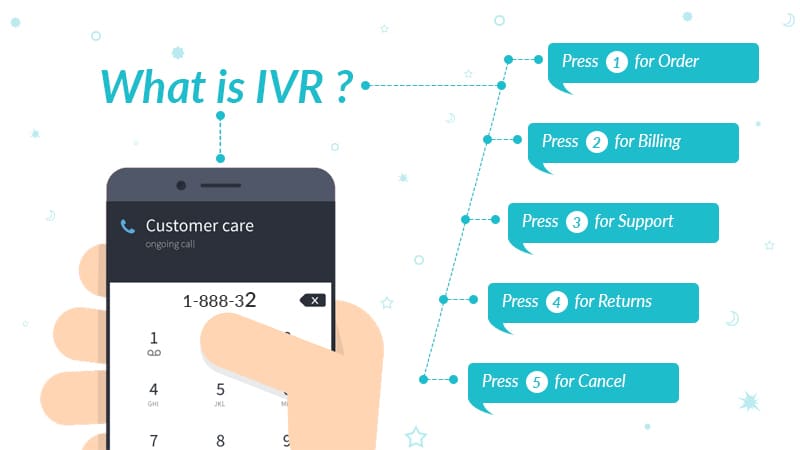 ---
"For Sales press 1, for technical support press 2"
You must have heard this before when you tried to call some organization in the past and was asked to choose from pre-set options to get relevant answers or get forwarded to the appropriate department for quick solutions.
This is IVR/IVRS also known as Interactive Voice Response System. This allows the business to configure their computers to interact with the customers before their calls actually get routed to appropriate personnel or department.
IVR has many real-world benefits and today we will be discussing some of them in this post and how businesses can use the IVR system to improve productivity and efficiency at the workplace. But before diving into the specifics, let's see what an IVR is and how it works.
What is IVR System?
IVR system stands for Interactive voice response system and is the technology used by computers to interact with humans. If you have ever called a large organization, you must have heard the computer giving you directions to follow before you actually get routed to a real employee of the organization to get your questions answered.
Computers interact with incoming calls using the help of voice or input via a keypad. IVR systems are configured to ease the process of calls getting transferred to different departments. IVR is configured to get most of the important information beforehand and then certain parameters can be set to check if the incoming call is valid or not and should get routed or not.
This helps save valuable time on the company's part and can help customer support agents assist customers better in real-time.
IVR systems have really gotten popular in the last decade because of their quick to answer and easy to use functionalities. IVR is now being used in Banking, Sales, Tech support, travel, and other utility-related services.
IVR can do everything from greeting incoming callers to solving their problems by itself and that has made IVR technology rise in popularity in the last decade. More and more companies are switching to IVR technology to better assist their incoming callers and make sure that they are served well and they feel cared for.
We are listing some of the benefits of using the IVR system at any business and how you can take advantage of IVR technology to increase customer interaction and customer satisfaction at your business.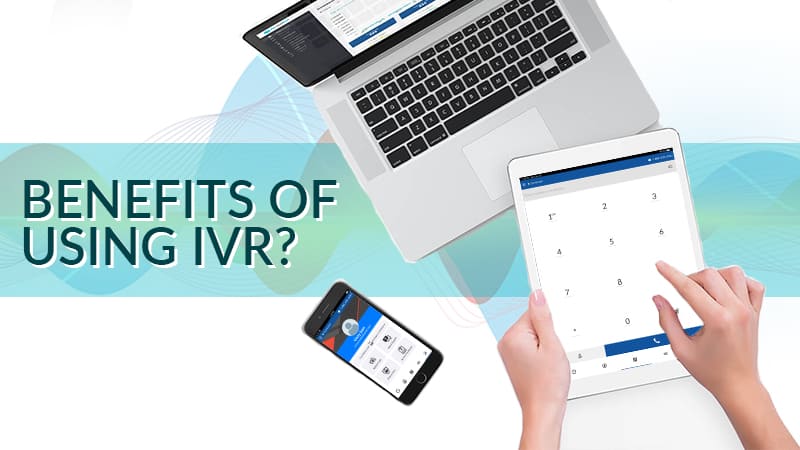 IVR can easily be configured with Toll free and virtual numbers and if you are someone who is looking to buy one for your business, feel free to check our list of best virtual phone number providers and Toll free number providers.
Benefits of using the IVR system at any business
1)24×7 Availability
No human is capable of working 24×7, but machines are. IVR makes sure your business is online 24×7 and none of your customers go unanswered. You can configure your IVR with frequently asked questions and answers and also add a greeting or voice message to let your customers know when you will be online and ready to pick their calls.
2) Makes your business appear professional
Sometimes it gets harder for new businesses to make their name in their industry because of their new business and not having any brand value in the market.
IVR helps increase brand presence and brand value by making your business appear professional. It doesn't matter if there are five or fifty people working in your office, an IVR can help make it seem like you are a large organization with multiple departments and multiple dedicated employees in each department.
You can configure your IVR to prompt multiple departments like Sales, support, marketing, etc and route all the calls to the same team or individual without the caller knowing.
3) Increase Customer interaction and Customer satisfaction
Every business out there wants to increase customer interaction at their company in order to increase product sales and customer support and pairing a toll free number or virtual number with an IVR is the perfect way to do so.
You can make sure that your customers have a good time when calling and they get quick solutions to all their questions. IVR is capable of voice and keypad input and can easily provide answers to some of the frequently asked questions.
In some cases, IVR doesn't even need to forward the calls, some processes can be automated where the IVR provides all the answers. IVR is frequently used in the banking sector for automation based services like providing quick account balance, mini statement, registering a new complaint or close the account.
Automation is going to be the next big thing and if you are still not on this automation train then I recommend you to jump soon and integrate an IVR with your telephone system or CRM.
4) Customer feedback or surveys
Customer feedback is a major part of every sales strategy. Without knowing if your customer is satisfied with your product or having problems, you will never be able to plan the next phase of your business developments.
Customer feedback helps gathers relevant information about your customer's needs, if your product was helpful or not and what changes should be done to make it better.
Customer feedback is not always about sales or product, you can ask feedback on your client's conversation with your business representatives as well. Now you don't need to make separate calls just to ask for your customer feedback on the product or the customer support they received, with IVR you can pre-set a few questions asking for feedback and let your customers answer using Voice or keypad as input.
IVR can also be used to conduct surveys, a poll for elections, product releases and many such events.
5) Prioritize emergency and important calls
With IVR, you can route incoming calls on the basis of their value to the first available representative and hold on calls that are less important.
You can prioritize calls from existing customers and make sure they get attended to as fast as possible. IVR's in hospitals can be customized to let the emergency calls go through so that the person in need gets the attention first.
6) Handle high volume of incoming calls
If you are a business that gets calls in high volumes every day then hiring a receptionist to handle all the incoming calls will not work. You need an IVR to handle all your incoming calls and route all the callers to their preferred departments after asking for their preferred department input.
You can also ask callers to opt for a call back if all your representatives are busy and there's are multiple people on hold already. Try reading our article on how to reduce hold time in a call center to better assist and support your customers when you are expecting calls in high numbers.
So these were some of the benefits of using IVR at your business and I hope we cleared all your doubts regarding "What is IVR". If you have any questions regarding this topic do let us know using the live chat feature on our homepage or email us at connect@traversetelecom.com.