Tips To Reduce Hold Time In A Call Center
by Traverse Telecom Posted on Mon 14th Oct 2019
---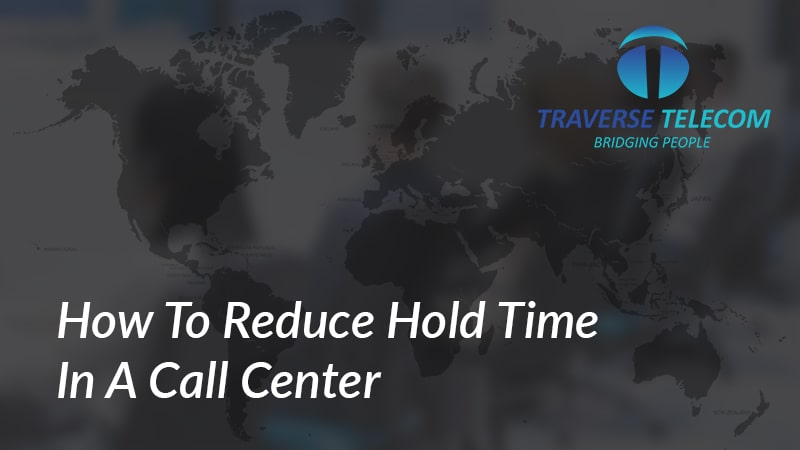 ---
The one thing that haunts every customer is the fear to be put on hold! No one likes to be put on hold, especially when they have called because of urgent matters and putting a potential customer on hold can be problematics for both the customer and company.
If you have ever called a call center then you know what we are talking about here, over 70% of the time call center executives put their customers on hold because of certain reasons and today we are going to talk about how you can reduce hold time in a call center effectively.
In the past few years, the number of call centers has skyrocketed because of customer demand in different sectors of industries. Daily millions of customers are calling to thousands of call centers worldwide with some product or service related questions in hope that the call centers will be able to provide solutions to their problems.
Call centers have proved to be very useful when it comes to customer support and over 70% of the companies worldwide outsource their customer support to these call centers.
Call Centers have become a worldwide business to provide support to existing customers and answer questions to potential customers to turn them into clients.
Call centers are good for business but one plague has been haunting call center business for the longest period of time and that is customers disconnecting the call midway.
According to a survey conducted recently, the major reason found behind customers disconnecting the calls was "call hold".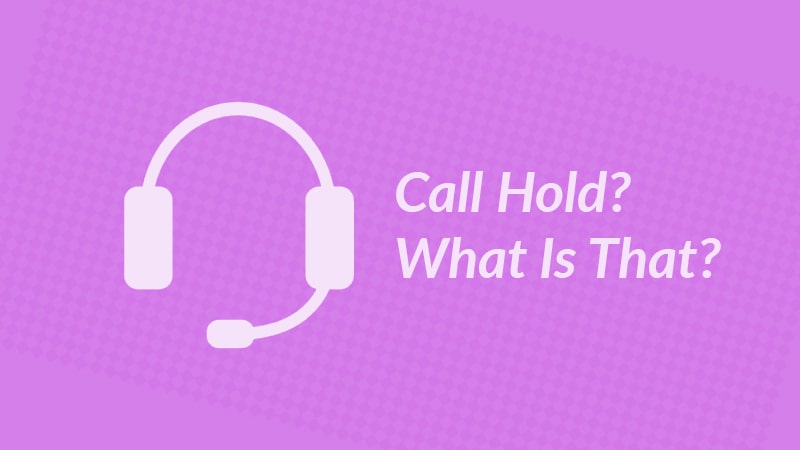 Calls hold is not appreciated anywhere because of the waste of time it causes and that background tune when you are on hold is hated the most.
Call holds are supposed to last 30-50 seconds but in many circumstances call holds can last as long as 5 minutes and as we all know 5 minutes on hold is just too much time to waste.
An average customer spends about 90 days on hold in their lifetime, no one has this much time to waste on call holds, right? That is why call centers are trying their best to reduce hold times to better serve their customers.
Also Read- How To Buy Canada Toll Free Number
How To Reduce Hold Time In Call Centers
1)Collect customer information
This can be the best way to reduce call hold time in call centers, the first thing that everyone should do is collect the customer's information so that you don't waste their time once they are connected and are ready to ask you the real questions.
Call center software takes some time to update all the customer information and that's why it's advised to collect the information from customers as soon as the calls get connected and you can use automated means to collect information as well to not waste your time as well as theirs.
Call centers can use the information to forward the calls to the right department so that no call hold occur while changing departments.
2) Create an online/offline knowledge base
It's always advised to have an online/offline knowledge base available at call centers. The knowledgebase contains frequently asked questions and answers to all those questions.
Using knowledge base customers can access relevant information quickly and answer all the customer queries thus not having to put customers on hold just to find a tiny bit of information.
You can make this available to your customers as well if you wish to decrease the incoming calls, using the knowledge base customers can find answers to all their product/ service-related questions themselves.
3) Improved Call Routing
Better call routing can be the answer to your problem regarding call hold sometimes. You can configure your call routing to make sure the call gets routed to the right department and the person most qualified about that product/ service.
This will help prevent call holds, most of the call centers waste their and their customers time forwarding them from one place to another finding the right guy who can answer all the customer's questions.
It's better to divide your call center employees into different departments and according to the customer needs forward their calls to the respective departments, this will save a lot of time and remove the new of call holds.
4) Train your agents
I am sure call centers are recruiting able and qualified employees but that is not enough. You may think that a person with 5+ years of experience in handling Amazon tech support calls will have no problems handling Netflix tech support calls but this is where you are wrong.
I am sure he will have most of the things down but it's the smallest thing that counts. Amazon and Netflix are two different platforms and the way they work is different as well.
So make sure you train all your new recruits in the softwares you use and give them access to your knowledge base to so that they can prepare forehand before actually answering a call.
This will significantly lower the call holds because now your support executives don't have to put the customer on hold to access the information needed to help the customer.
5) Introduce live chat
There are many ways to interact with your customers other than calling, the most popular form of customer support right now is live chat.
You can introduce live chat feature on your website so that customers can connect with your support department by the click of a button.
You can keep the conversation going there thus eliminating the need of call holds. Live chat is as effective as calling these days when it comes to customer support.
6) Review agent calls
Using the call monitoring service at your call center you can monitor all the ongoing or past calls and find the reason behind those consistent call holds and then find a solution to provide the answers without putting the customers on hold.
Call holds can become the major reason for the loss of clients and by removing the need of call holds you can increase customer interaction at your call center, thus increasing the sales and growth of your company or call center as well.
I hope that you got everything you were looking for here, you can practice these tips to reduce hold time at your call center and then let us know how it went for you.
You can also introduce toll free numbers at your call centers so that your customers don't get charged while calling, this way they will don't mind if you extend the call hold by a little bit because they are saving money by calling on these toll free numbers.
If you have any additional questions regarding this topic feel free to contact us using our live chat feature. Feel free to read other blog posts of ours to get more insight into call center solutions.