What Is A DID Number? Benefits Of Using DID Number
by Traverse Telecom Posted on Mon 23rd Sep 2019
---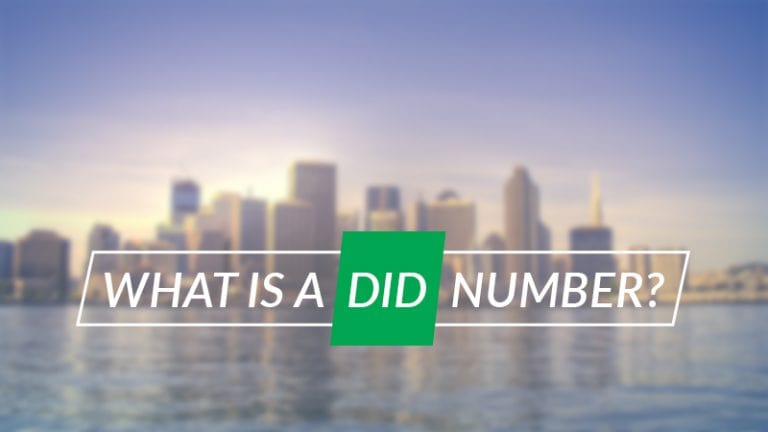 ---
DID numbers are virtual numbers available online and are growing in popularity these days because of their increased needs in the corporate or call center market.
DID numbers are widely used by large enterprises where the customer support team or sales team has more than 5-10 members. We have explained what is a DID number and how DID numbers work below and don't forget to check the benefits of using DID numbers as well.
What Is A DID Number?
Direct Inward Dialing (DID) numbers are virtual numbers that are used to route calls to your existing telephone lines. DID numbers serve the purpose of assigning a unique number to every employee called extensions, so that when a user calls using that extension the call is directly routed to that person.
DID numbers are capable of routing hundreds or even thousands of incoming calls simultaneously to the proper extensions.
DID number is mostly used by large corporations who have hundreds of people working for them, let's say a company gets hundreds of simultaneous calls daily and every person in the company caters to different needs of customers, so if done manually, it becomes tedious for a person (let's call him a middle guy or receptionist ) to pick all the calls, ask what the customer wants and who they want to talk to and then transfer the call to that particular person.
This makes the calling process complex and most of the time it gets irritating for the consumer to continuously go on call holds, talk to multiple persons in between just to reach the desired company rep, this wastes a lot of company's time as well as consumers time and this is why companies are starting to use DID numbers.
Using DID numbers you can get rid of all these problems, most of the times an auto-attendant will receive the call and then route the call for you without any delay or if you have a particular extension that you want to connect directly to, you can just dial that extension with the provided local number and the call goes through directly.
This saves customers as well as company time and it becomes a win-win situation for both of them. DID numbers save money, time and increase customer satisfaction ratio.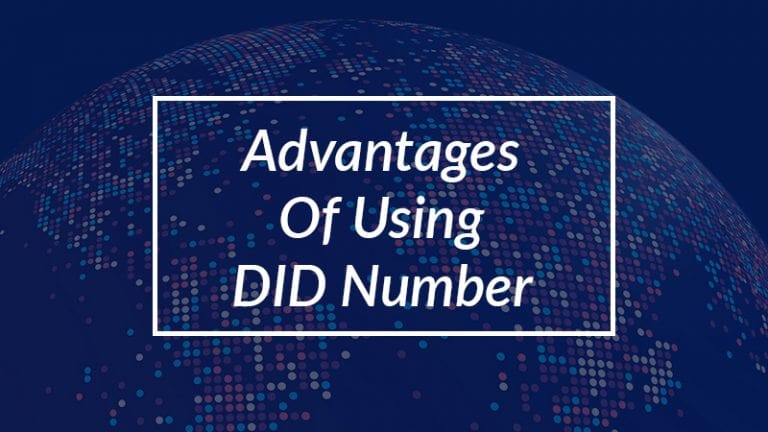 Benefits Of Using DID Number For Your Business
1)Increase Your Local Presence
DID numbers are also known as local numbers and help increase your presence in the region you are targetting.
People these days love to support their local business and tend to stay away from businesses operating from oversees and with local numbers you can solve this problem for yourself.
DID numbers help you appear local even when you are not operating from that area, thus increasing your local presence.
2) Attract Local Customers
Once you have gained local presence customers will start coming in one by one and now it's your job to make sure all the customers are provided the best service possible.
Humans are social animals and that is why they tend to talk and share, so if you are doing a good job with your new customers they are sure to recommend you to their cousins and neighbors.
3) Improves Efficiency
Customers don't like being on hold routed a couple of time just to reach the one who will solve your problems, this is a major waste of time for consumers as well as companies.
With DID customers can reach support representatives of the company easily, this saves a lot of time for both parties and can benefit both of them as well.
This way your customer support representatives can attend to more customers and it can lead to more sales, thus growth of the business.
4) Reduced Costs
DID numbers save a lot of money for your company as well, with DID numbers there's no need to hire receptionists. All the call routing processes will be handled automatically and the process will be faster as well.
This can save your business a large amount of money if you are a large corporation receiving thousands of calls daily.
5) Track Marketing Goals
You can use DID numbers to track your marketing goals as well, if you are thinking of advertising your business across different platforms like Tv, Radio, Internet etc you can assign different numbers to each of the adverts and then track their progress by analyzing the number of calls received on each of the numbers.
This will give you an idea of how good your adverts are doing, which advert is performing the best and which advert is performing poorly in the market so that you can make the necessary changes.
So these were some of the benefits of using a DID number if you haven't bought your first DID number yet you should buy one today.
Now you must be wondering how to buy a DID number and where you can buy a DID number for yourself. Don't worry we will help you with that as well.
Which Is The Best DID Number Provider?
There are many DID numbers or virtual phone number providers online but only a few are worth their salt.
There are many DID companies that are just starting and have no experience in the toll free number business, you should look for a company that has at least 3-5 years experience of serving customers.
Cost is always a factor as well, make sure you don't overpay for something that you can get for cheap by other providers.
Make sure you research the market and then choose the DID service provider that suits your needs the best.
Traverse Telecom should be your first choice if you are looking to buy DID numbers, we have over 10+ years of experience in the com industry and all our DID plans are available for cheap and affordable rates.
We provide 24×7 customer support to all our consumers and we assist in the setup of the DID numbers as well.
If you still have any questions feel free to contact our customer support team and do consider us if you ever think of buying a DID number.
We also provide USA VoIP plans, Canada VoIP plans, US toll-free numbers, and Canada toll-free numbers as well. So do check us out by clicking on our services page to check all the services offered by us.