Here's How Buying A UK VoIP Plan Can Help Your Business In The United Kingdom
by Traverse Telecom Posted on Tue 26th Nov 2019
---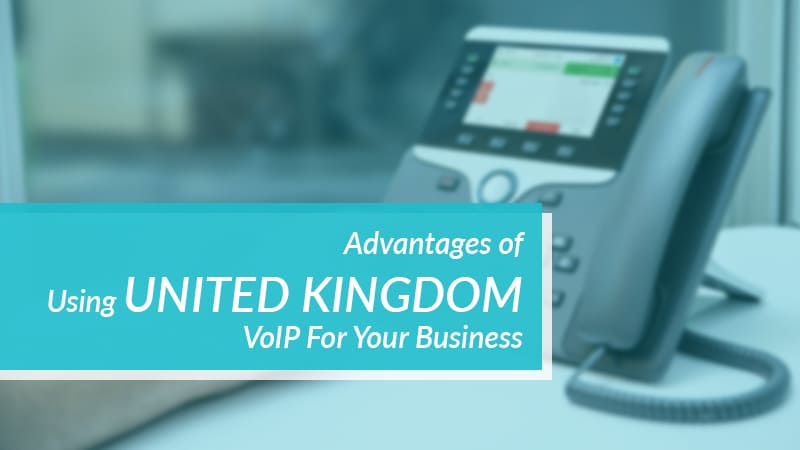 ---
VoIP technology has been around since the 1980s but it was put to proper use and got properly introduced to the world in early 2003. In the last 17 years, VoIP has come a long way to completely replace the traditional phone system to become the preferred mode of communication.
VoIP has changed the way businesses interact with their customers and how customers interact with businesses around the world. Now with VoIP, you don't need those bulky landline phones and those 100ft long wires running around your office. VoIP is compact, easy to use and affordable and that makes it suited for long-distance calling.
VoIP technology has totally changed how we make calls these days and this has made a big impact on the business sector. Businesses are now able to make outbound calls and receive inbound calls at never seen rates before. With business VoIP, you save over 40% on your monthly phone bills.
The United Kingdom has seen a great surge in the number of internet users in the last 5 years and the usage of VoIP services have vastly increased in the business sector because of its numerous benefits and today we will tell you how VoIP services can help your business grow in the United Kingdom.
There are more than 500 million VoIP subscribers worldwide and the number itself tells you about the popularity of VoIP services and its applications in the business and residential sector.
Today we will be discussing what VoIP is, how VoIP works, what are the benefits of using a VoIP service and how it can help your business in the United Kingdom or any other country.
What Is VoIP? How VoIP Works?
VoIP aka Voice over Internet Protocol is the transmission of voice and multimedia data over the internet. VoIP also known as IP telephony can be used to provide calling service over the Internet at affordable rates.
VoIP uses codecs to convert voice data into data packets which are then transferred over internet protocol and then converted back into voice data at the receiver's end.
Basically VoIP converts analog multimedia data to digital data which are then transferred over the web. VoIP also requires hardware in order to work but the amount of hardware required in comparison to telephone lines is almost negligible.
To use a VoIP service all you need is a VoIP phone or a smartphone, you can also use a PC, VoIP software, a stable internet connection, and a VoIP plan.
VoIP has become the preferred mode of communication for businesses all over the globe and has come to replace the traditional phone system. VoIP can also be used with your existing phone system to provide long-distance calling service at cheaper rates.
What Are The Advantages Of Using UK VoIP For Your Business?
VoIP technology has numerous benefits and today we will tell you some of the benefits of using UK VoIP for your business in the United Kingdom.
1)Cost-Effective

VoIP technology is cost-effective and available at much lower rates when compared to traditional phone lines. VoIP is so cost-effective that YourDictionary has chosen "VoIP" as an example to provide the meaning of cost-effective on their website.
VoIP is a much cheaper and better alternative to landlines when you have to make regular long-distance business calls. Each landline phone line costs at least $30-$40 per user and we can have the same line for $10-$20 per user using VoIP.
If you have a small business in the United Kingdom you can opt for a starter VoIP plan that caters to 1-2 users and start calling online.
2) Accessibility
VoIP is easily accessible from every part of the world. With VoIP, there are no location or distance restrictions. You can make an outgoing call from anywhere in the world and receive incoming calls even when driving. All you need is a stable, working internet connection to make all the outgoing and incoming calls happen.
With our UK VoIP, it doesn't matter if you are in your office, your home or out of the country. All the calls will be forwarded to your number and you will be able to answer all the incoming calls at your comfort.
VoIP has made communication easier and cheaper and has enabled businesses from all over the world to communicate with international customers at local rates.
3) Excellent Voice Quality And No Call Drops
Sometimes a dropped call can cost thousands of dollars to a business and that is why businesses choose VoIP to be their telecommunication method to interact with their clients.
With UK VoIP you get crystal clear voice quality with no call drops. You can make local as well as long-distance business calls without worrying about call drops or quality loss.
4) Portability
After some time your business phone number becomes the face of your business and with all the calls coming from different parts of the world you would not want to lose that number and that is why you need number portability which is not available with landline phones.
With our UK VoIP plans you get to keep your virtual phone number and use it with any service provider of your choice. So now you will not have to worry about switching to a new phone number and you can keep using your existing VoIP number for your business.
5) Idea For Teams Of All Sizes
VoIP is ideal for teams of all sized. It doesn't matter if you are a one-man team or a team of multiple individuals. With UK VoIP you get 15+ additional features that help you make the most out of VoIP calling.
6) You Can Multitask
With VoIP multitasking is easy! Now you don't have to sit on your desk the whole time while you are making or taking the call. You can move around, multi-task while you are on the call.
You can use this opportunity to complete your other work-related tasks and increase your productivity at the same time.
So these were some of the advantages of using UK VoIP for your business. Now you must be wondering how and from where you can buy a VoIP plan for your business right?
How To Buy A UK VoIP Plan For Your Business?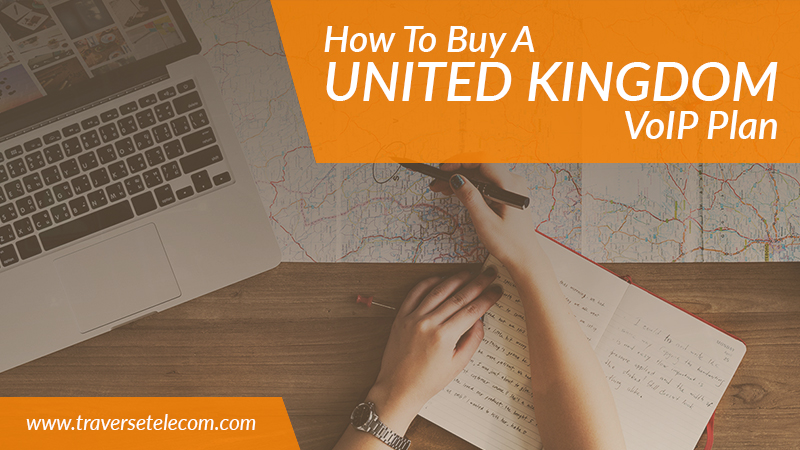 Don't worry! We have got you covered. We provide VoIP plans of over 90+ countries and we are one of the best UK VoIP providers worldwide. Traverse Telecom has been providing telecommunication services to customers around the globe for over 10+ years now.
We are best in the industry when it comes to VoIP and telecommunication services and we offer VoIP plans for all the major countries like USA VoIP service plan for your business, Canada VoIP plan, Australia VoIP business phone plans, etc.
We also toll free numbers on our website. So if you ever need a UK toll free number for your business feel free to visit Traverse Telecom.
If you still have questions regarding VoIP feel free to reach us using the live chat feature on our website and don't forget to read our article on 6 ways VoIP can help your business in 2020.