5 Best Toll Free Number Providers In Canada
by Traverse Telecom Posted on Mon 16th Sep 2019
---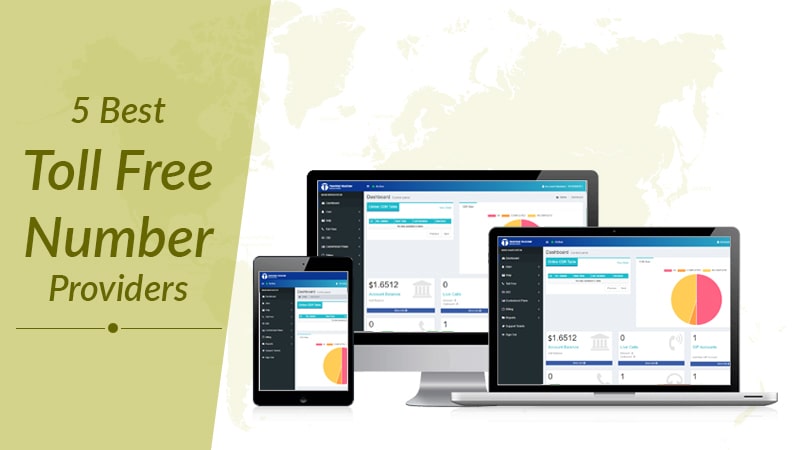 ---
Toll free numbers are rising in popularity and these days every other business or organization is using toll-free number service and even they recommend that everyone should start using toll-free numbers if they are not already using it.
Toll-free numbers have numerous advantages and they are very cheap and you can get one for as less as $4 per month.
The need for toll-free numbers have increased so much in the last 5 years that thousands of new companies offering toll free services have started and because of this, it's getting hard to find the right service provider.
Choosing the right toll free number provider in Canada is very important because if by any chance you end up with a service provider that doesn't understand what you want then all you will be doing is spending too much money on crappy service and getting nothing in return so today we will see how to choose the right provider to buy Canada Toll-free number.
We have already discussed how to choose the right service provider and now in this article, we will show you 5 best toll-free number providers in Canada.
All the providers listed below are some of the best in the industry and know what they are doing and after reading this article you can choose one to be your go-to provider for all your toll-free number needs.
Will Canada Toll-Free Numbers Work In US?
Most of the US and Canada business is same and they share the same toll-free numbers as well and because of this, the toll-free number that works in the US works in Canada as well and vice versa.
It doesn't matter which region you choose while buying a toll-free number, US or Canada, you will be able to use the same number for attracting customers from Canada as well as the US.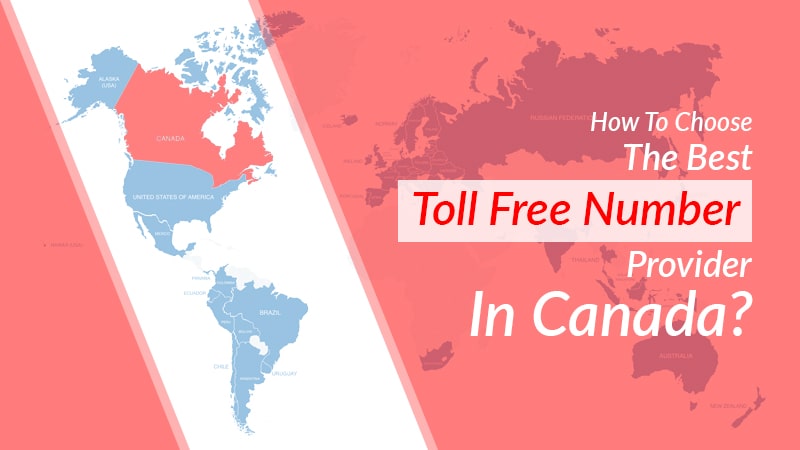 5 Best Toll-Free Number Providers In Canada
1) Traverse Telecom

Traverse Telecom is one of the leading companies in the telecom services industry and has headquarters in Canada and we offer services like VoIP, DID and Toll-Free numbers as well.
We have been in the industry for over 10+ years and after serving hundreds of customers we are confident in our abilities.
Our toll-free plans are very cheap and you can get one day for as cheap as $3.99 per month and for an additional cost of $10 per month we provide call recording services as well.
Traverse Telecom provides 24×7 support to all our customers if needed we help with the setup of toll-free numbers as well.
2) Avoxi

Avoxi is one of the most popular brands and one of the best toll-free number provider online. Avoxi has its headquarters in Atlanta, Georgia but connects more than 100+ countries worldwide.
Avoxi offers many services on their website like VoIP, Call recording, call forwarding and many more but their toll-free number services are very good and the monthly plans start as low as $4.49 per month.
They also offer additional features when you buy toll-free numbers as well, like call forwarding, IVR. Mobile user interface and much more.
3) Phone.com

Phone.com is a name that everyone is familiar with when it comes to telecom services. They have been in the industry for over 10 years and have made a name for themselves because of their affordable prices and great customer service.
Phone.com plans start as low as $9.99/month if you choose the annual plan and they provide additional features like fax to email, email to fax, call forwarding and much more.
They are totally worth the money and they are BBB accredited as well. If you are looking to buy toll-free numbers for your business you should get them a try for sure.
4) Tollfreeforwarding

Tollfreeforwarding is another name that comes to mind when we talk about toll-free numbers. Tollfreeforwarding is a big name in the industry and they offer some of the most competitive prices in the industry.
The starter plan starts as low as $4 per month and then you can upgrade plans if you are looking for more and their superb support staff is available to help out 24×7.
Toll-Free Forwarding have their headquarters in Los Angeles, California and have their networks in over 100+ countries around the globe.
5) Grasshopper

Grasshopper was founded in 2003 and offer telecom services like toll-free numbers, local phone numbers and many more.
Grasshopper has been operating for over 16 years now and has thousands of customers around the globe and is considered one of the best toll-free number provider for Canada and the US.
Grasshopper offers its services to mainly small businesses but they have plans of all kinds on their website that can accommodate every type of business no matter the size.
They offer 24×7 support and some more additional features like custom greeting, unlimited call minutes, voicemail and much more.
So these were some of the best toll-free number providers in Canada and now it's on you to find the one that suits you the best.
You can check our toll-free services and our plans are very cheap and affordable and we offer 24×7 support as well.
If you have any questions feel free to chat with our customer support and they will answer all your questions. Have a good day!
FAQ
Q- How To Buy Toll-Free Number In Canada?
Ans- Visit Traverse Telecom, navigate to their toll-free number page, choose your plan and checkout to buy a toll-free number in Canada.
Q- Who Is The best Toll-Free Number Provider In Canada
Ans- Traverse Telecom is no doubt the best toll free number provider in Canada, you can get your first toll free number for cheap and affordable rates.
Q- Can We Buy More Than One Toll-Free Number?
Ans- Yes, you can buy any number of toll-free number you want from Traverse Telecom.
Q- Will Canada Toll-Free Number Work In The US?
Ans- Yes, Canada toll-free numbers will work in the US as well for no extra charge.