5 Best US Virtual Phone Number Providers In 2020
by Traverse Telecom Posted on Wed 13th Nov 2019
---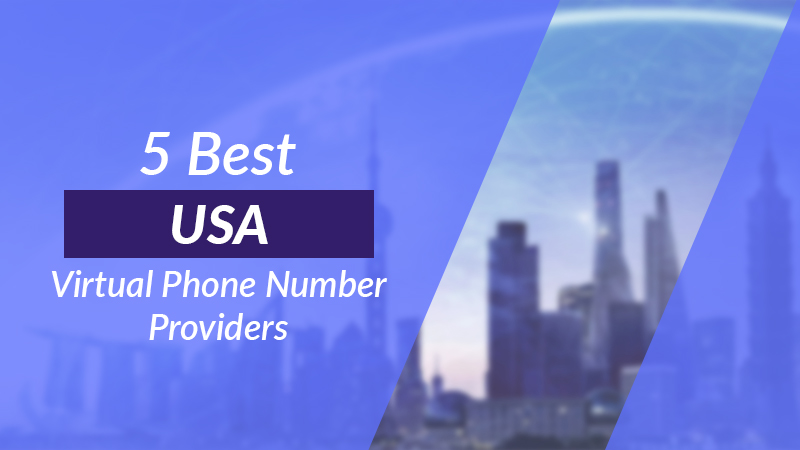 ---
Looking for a US virtual phone number provider for your business?
A virtual phone number is a virtual telephone number that is associated with a real-world telephone number. When you call a virtual phone number the call gets routed to the real telephone number specified.
Virtual phone numbers are used worldwide for various purposes and one of the sectors where these phone numbers are widely used is the business industry.
Virtual phone numbers are also called DID numbers, they are not tied to an actual telephone number. Virtual phone numbers can be used to forward calls to a set of telephone numbers. Using these numbers you can forward your calls to your work office as well as your personal mobile phone.
Today we will be discussing the 5 best US virtual number providers online. These are some of the best providers online and in addition to providing virtual numbers, some of them provide VoIP and toll free number services as well.
5 Best US Virtual Phone Number Provider In 2020
1)Traverse Telecom

We believe that we are the best in the industry when it comes to VoIP, toll free number and virtual phone number services. Traverse Telecom has been a telecommunication giant for over 10+ years and our thousands of satisfied clients all over the world can vouch for our services.
We provide virtual phone number for over 30+ countries at very affordable rates. You can get a US virtual number for your business for as low as $2.75 per month.
Traverse Telecom is active on every social media platform and we offer 24×7 customer support on our website in the form of live chat and email support. You can email us at connect@traversetelecom.com.
2) Ringcentral

Ringcentral is another virtual phone number that comes to mind when we think of the best. Ringcentral was established in 1999 and for over 20 years, they have been providing unparalleled telecommunication services online.
Ringcentral advertise themselves as "one phone system". Ringcentral is a publicly-traded company and provides cloud-based communication to thousands of customers around the world.
Some of the services Ringcentral provide are virtual phone numbers, toll free numbers, call routing, call conferencing, call forwarding and team messaging.
3) Phone.com

Phone.com is the #1 VoIP service provider in the world with over 12 years of experience in the telecommunication industry.
Phone.com explicitly provides virtual phone numbers and business phone system. Their base plan starts as low as $12.99 per month offering 300 minutes and unlimited extensions.
Phone.com provides pay per minute basis plans, as well as unlimited minutes, plan on their website. To know more about phone.com virtual phone number plans visit their official website.
4) Grasshopper

Grasshopper is a name that everyone is familiar of when it comes to telecommunication services. Grasshopper has been an industry leader for over 10+ years now and they provide virtual phone numbers, toll free numbers and vanity phone numbers on their website.
Grasshopper plans start at $26 per month and can range up to $80 per month depending on your needs. Grasshopper provides 24×7 customer support on their website and they are open 24x7x365 for all their customers.
5) CallHippo
Callhippo is another company that comes to mind when it comes to US virtual phone numbers. Callhippo is an on-demand VoIP provider that provides VoIP services, local phone numbers, and toll free numbers.
They provide a wide range of products/services on their website and you can visit Callhippo at their official website to know more about their products and prices.
So these were top 5 picks of best virtual phone number providers online and we will be updating this list on a daily basis. If you have any questions or suggestions feel free to contact us and also check our guide on Canada toll free number provider and USA wholesale VoIP providers.