5 Ways A Toll Free Number Can Help Your Business Today
by Traverse Telecom Posted on Tue 17th Sep 2019
---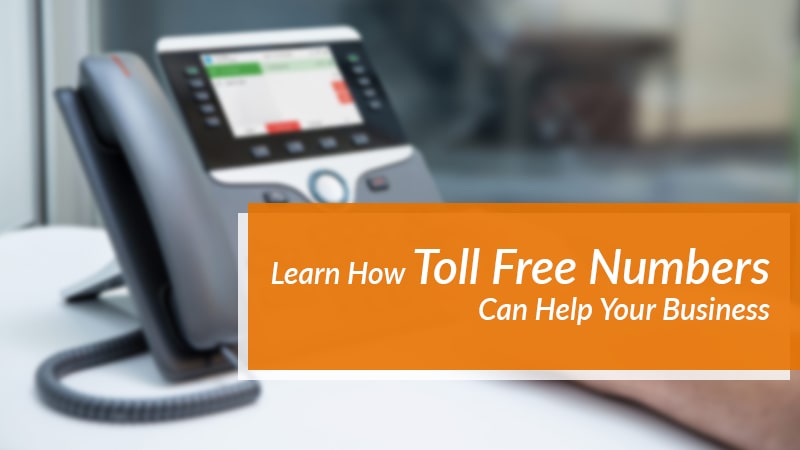 ---
A business is successful because of its customers and it's our duty to always keep our customers happy because happy customers mean converting customers thus more business for the company.
A customer is not a one-time sale, profits come from returning customers who bring more people with them just because they had a positive experience with your company.
Companies should try their best to provide the highest level of services to their customers and providing a toll-free number is one of them.
A toll-free number can do wonders for your company if used the right way and there are many benefits of using a toll free number.
Today we will tell you how a toll-free number can help your business grow and bring in new customers.
What is a toll free number?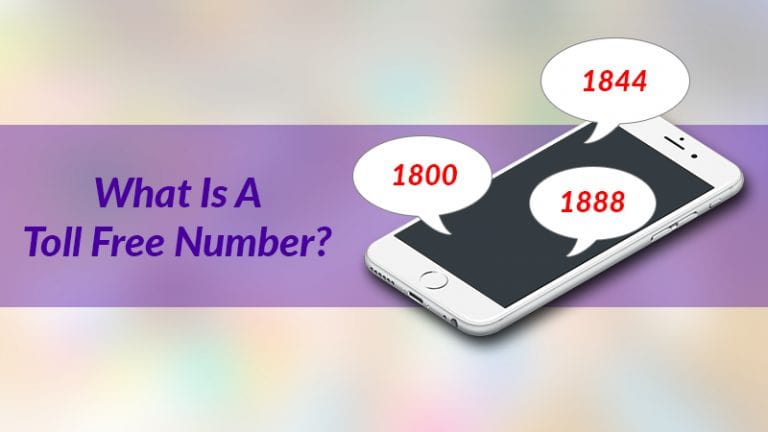 A toll-free number is a number that companies provide to their customers or the potential customers using which customers can call the company without getting charged.
In this case, the company pays for all the calls and the customer is not charged anything for making the call.
Customers often like this gesture and often choose companies that provide this facility over companies not providing toll-free numbers.
So now we know what toll-free numbers are but are they really that important and do we really need them? This is the question asked by most of the companies and I say, Yes! They are that big a deal and you will start seeing growth in your business just after getting one.
So let's see how toll-free numbers can help our business and also check out our list of the best toll free number providers in Canada.
5 Ways A Toll Free Number Can Help Your Business
1) Increases Customers Interest In Your Business
Customers start taking interest in your business as soon as they know that you have a toll free number. Having a toll free number indicates good customer support from the company.
So as you saw just after buying toll-free numbers you start getting new customers, this shows the power of toll-free numbers.
2) Adds Credibility
Toll-free numbers give brand vibes, just after adding a toll-free number to your business people start thinking of you as a brand and this is especially good for small businesses that are just starting.
3) Tracks Ongoing Campaigns
Using toll free numbers you can track how well your ongoing campaigns are doing as well, if you have multiple toll free numbers for your business you can assign them to your different ad campaigns like, radio ads, print ads, television ads and through the responses on each of the numbers you can track which campaign is doing good and which one is doing bad.
This will save you lots of money moving forward and you can use this trick in many ways and it's most effective when doing area wise surveys.
4) Easy To Remember
Toll-Free numbers are easy to remember and you can get more attention as people are likely to remember and call the numbers that are plain and easy to remember.
If you decide to buy a vanity number for your business then it will make it easier for your customers to remember the number and they are likely to call more and recommend you to their friends.
5) The Calls Are Free!
Well how can we forget that with toll-free numbers all the calls are free for customers. Customers tend to call more when they know that they are not getting charged and once they call it all depends on your customer support team as to how they handle the call and convert the caller into a customer.
So, I think by now you can see how good toll-free numbers are and how they can do wonders for any company.
If you haven't yet, get your first toll free number from Traverse Telecom for as low as $4 per month and start doing business the right way.
You can buy US toll free numbers as well as Canada toll free numbers from us.
If you have any questions or suggestions you can talk to our customer support or call us using the toll-free numbers mentioned at the top of our website. Have a good day!