How To Buy USA Toll-Free Number Easily
by Traverse Telecom Posted on Wed 20th Nov 2019
---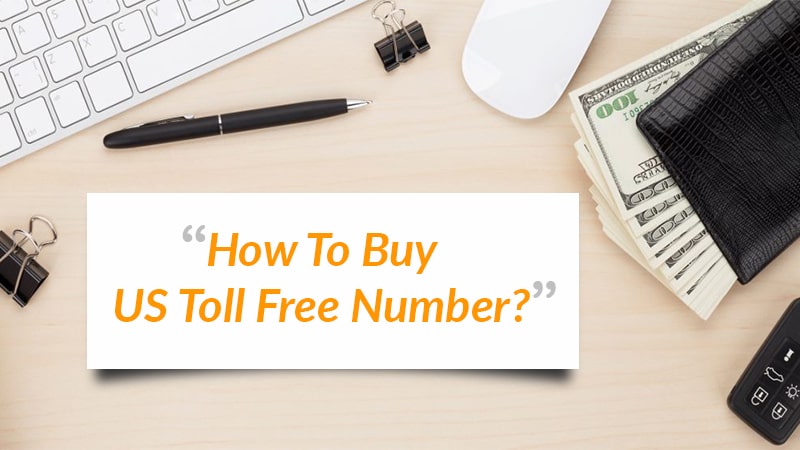 ---
Toll-Free Numbers? What Are Those?
These are the questions that most of the people have and today in this post we are going to discuss what toll-free numbers are and how you can easily buy USA toll-free number in less than 60 seconds.
Toll-free numbers have risen in popularity and these days every company has at least one toll-free number for sure. But still, there are many who are unfamiliar with the concept of toll-free numbers thus not reaping the benefits of using a toll-free number.
We have written an article previously in which we discussed how you can buy a toll-free number In Canada easily and today we will be covering the USA side of things.
Toll-free numbers are different for every country but all the toll-free numbers share some characteristics no matter which country they belong to.
What Is A Toll-Free Number?
Toll-free numbers are phone number that are free for the caller but the receiver has to pay for the duration of the call. I don't think I can explain it in more simple words but I will still try,
Let's say, If you are the one calling the toll free number you will not be charged for making the call, the company that distributed the US toll free number will be charged when their company representatives will pick up the call, the calls are charged per minute.
What Does US Toll-Free Number Look Like?
USA toll-free numbers often start with 800 and are usually referred to as 800 numbers but there are some other prefixes used in the US as well like 833, 844, 855, 866, 877. You can buy 800 number in USA or numbers starting with common US/Canada prefixes like 833,844 etc.
US and Canada share some common toll-free number prefixes and because of this US and Canada companies can use the same toll-free number for both countries.
How Does Us Toll-Free Number Work?
Wondering how toll-free numbers work? No problem I will explain in short using easy words that everyone can understand.
A company that needs the US toll free number goes to the toll free number provider, buys a toll free number, company is asked to provide an existing phone number where the calls from the toll free numbers will be forwarded.
So as you can see toll free numbers are linked to normal day to day phone numbers, so when you dial the toll free number the calls get routed to the given normal phone number.
Just because of this company can choose which number to use, they can provide landline numbers if they want to receive calls on company phone only or they can add their personal phone number as well so that they can receive the call anytime and anywhere.
So, now you see how toll-free numbers are very useful? If not, I am listing some more advantages of buying and using a US toll-free number, but first, let's see what type of businesses can take advantage of toll-free numbers in the US.
Type Of Businesses That Can Take Advantage Of Using A Us Toll-Free Number
1) Home-Based Business Or Startups
If you are a business that is operating from home or even if you are a startup operating from your home or garage you can still benefit from using a toll-free number.
If you are a product-oriented business or startup with customers you should immediately buy toll-free number for your business as it will help you out in many ways.
2) E-Commerce
If you are running a business on the web the first thing you should do is to buy a toll-free number and list it on your website so that customers know how to reach you.
This will assure your customers that you are not here just to sell products, you are here to provide customer support for your products as well.
3) Local Service-Based Business
If you are running a local business where you are not selling anything but providing daily household services you should consider buying a US toll-free number as well.
It will help you connect with your local customers and they can call you whenever they require your services.
4) Large Enterprise
Even if you are a large enterprise with lots of customers and a good revenue flow you should still consider buying a toll-free number as it has lots of benefits.
Providing a toll-free number to your customers will increase the interaction between you and your customer and you will be able to service them better and provide support for all their needs.
Advantages Of Using A Toll-Free Number In USA
1) Look Like A Brand
If you have a business that is just starting then you know how hard it is to make a presence in the market and make a name as a brand. It is equally if not harder to get customers for your new business, at this time getting a toll free number in the US can make you look like a brand.
Just by using and advertising your toll-free number you will give brand vibes to customers and it will make your business look legit and it will help you land your first customer as well and that's how the startup journey starts right?
2) Sound Like A Brand
It's not enough just to look like a brand, you should sound and act like a brand as well. Imagine a customer calls you and you don't know who it is and you start the conversation with casual homie words, this will not sound professional right?
With toll-free numbers, you get features like call waiting, IVR and much more which makes your business sound professional and when the call comes you know that a customer is calling thus addressing them in formal words.
3) Flexibility To Move
With toll-free numbers you can answer the call from anywhere, it doesn't matter where you are and what you are doing, as long as you have routed your toll-free number to your personal cell number you can pick up the call from anywhere you want.
This gives you the flexibility to move and conduct your business from any part of the world. You don't need to stay glued to your desk in hopes that a call with come and waste your time waiting for that call to come.
When the call comes it will be routed to your phone directly and you will instantly know that a customer is calling.
4) Easy To Remember
Toll-free numbers are easy to remember and are always brandable, people tend to remember the things that follow a certain pattern or are easy to eyes and easy to read.
If you have a toll free number people will have it memorized just after looking it once and you can take this one step further by buying a vanity number.
To explain vanity numbers in short words, vanity numbers are brandable numbers that include a phrase or word in the number so that it becomes easy to remember. Eg- 1–800-Pizza, 1–800-Carpenter, etc.
5) Customer Satisfaction
Toll-free numbers let customers call for free and customers tend to call frequently when they are not getting charged. This will increase the interaction between company and customer and now you can serve them better and turn them into loyal and returning customers.
Customer satisfaction is the number one thing that every company aims for and you can achieve it easily just by buying a toll-free number for your business. Sounds good, right?
How To Choose The Perfect Service Provider To Buy US Toll-Free Number?
1) Check Their Plans
Price is a big factor no matter what you are buying, buy things or products that are expensive or paying extra doesn't mean that product is the best in the market and the same way underpaying is not good as well.
You need to find the right product at the right price and you can do this only by research. Do some research on what you are looking for, make a list, compare their prices and check what additional services they are providing and then decide which one suits your needs the best.
2) Customer Support
With toll-free numbers, you are going to provide customer support right? So it's implied that the company you are buying a toll-free number from should provide excellent customer support as well.
Check their customer support timings and see when they are available and also check their testimonials and customer reviews.
3) Portability
Check if the provider provides portability service on the number or not. Imagine you got big and made a name for yourself in the market and your toll-free number got spread in the market.
Now, what would you do if you are not happy with your current toll-free number provider? Will you leave without that number? Or Will u stay with the service provider that is not good for you?
The solution is simple, you just need a service provider that provides a port number which you can take with you when you leave.
You can just join another service provider and they will help in porting your US toll-free number.
Which Toll-Free Number Provider Is Best In The Industry Right Now?
Well, there is no best in the industry, there are many big names that are doing good in the market and providing toll-free numbers to their customers.
Some big names include Avoxi, Mightycall, Toll-Free Forwarding, Traverse Telecom, etc.
What Makes Traverse Telecom The Best Toll-Free Number Provider For You?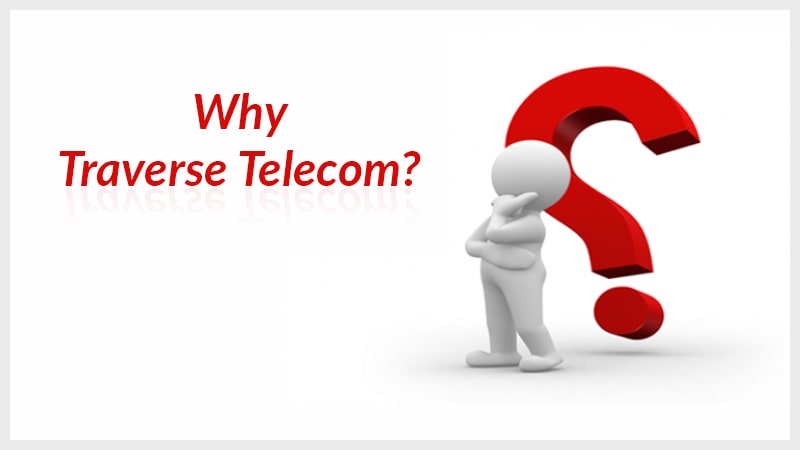 Traverse Telecom has been operating for over 10 years now and has served 1000+ customers and we have a 99.9% customer satisfaction rate. We provide all types of communication services like VoIP, Toll-free numbers, DID numbers and much more.
We have affordable rates and specific plans designed for each country. With Traverse Telecom you can get a US toll free number for as cheap as $3.99 per month. We are also one of the best USA whole VoIP providers and we provide USA VoIP plans at affordable rates on our website.
You can buy VoIP routes from our website and currently we provide standard and premium VoIP routes on our website.
We offer 24×7 customer support for all our products and we offer portability features as well. Our customer staff tries their best to provide the best support possible and we also help in setting up your toll-free number and don't forget to check our article on how to call India from the USA.
FAQ
Q- How Can I Register On Traverse Telecom?
Ans- Open Traverse Telecom website and on the top right corner, you will see signup option. Use that to register on our website.
Q- How Can I Buy US Toll-Free Number?
Ans- Open Traverse Telecom official site, navigate to toll-free number page, choose your country >> choose your number >> add to cart and then checkout.
Q- Can I Add Call Recording To US Toll-Free Number?
Ans- Yes, for an extra $10/month you can get call recording feature as well, just check the call recording option while buying the toll-free number.
Q- Can I Pay Monthly Instead Of Paying Annually?
Ans- Yes, we have monthly billing option on our website as well. You can choose per month or annual billing option according to your needs.